OSW036: James Barrie bows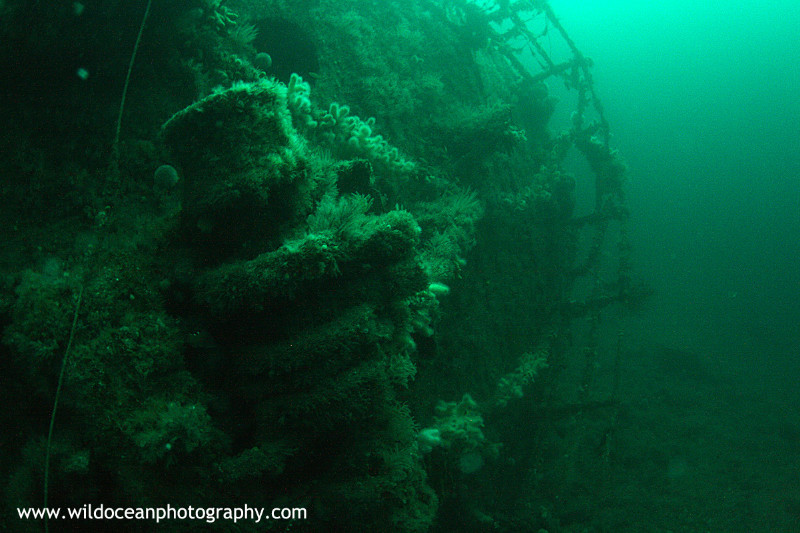 This vessel was a commercial fishing trawler which sank relatively recently and now lies on its starboard side in 42m of water. Because of the fast tides streaming through the area, the visibility here is often amazing and in the 20-30m range.
Looking forward to the bows of the James Barrie past the remains of the deck machinery.